Whether your company is just starting out or has been around for years, Thirty West Main can immediately provide you with fully-furnished Workstations, Offices, and Suites for all your business or office needs. As a new, professional office building with ample free parking, Thirty West Main meets today's changing business demands by providing alternative office solutions that allow businesses to grow with the option of committing to short and long-term leases.
We offer turnkey office spaces and flexible leasing options for entrepreneurs who enjoy working with like-minded business professionals.
From our conference rooms, offices, collaboration and meeting spaces, Thirty West Main Street in Riverhead, NY is an ideal location for business looking for a location with easy access to the North and South Forks of Long Island.
You take care of your company's success and we will take care of everything else.
The proximity to the Suffolk County Supreme Court is ideal for Mineola, New York City, or Out-of-State attorneys or law firms who wish to establish Satellite Offices or lease large conference rooms or Examination Before Trial (EBT) space on daily, weekly, or monthly basis in Downtown Riverhead. In addition, we do not charge Brokerage Fees, provide leasing incentives, and help our tenants increase their client base by forming Strategic Alliances and utilizing local networks. 
Contact us at (631) 727-5500
Security

24/7 Secured Access, Callbox Access, Security Cameras, Individual Firewalls, Central Station Fire Alarm, Key-Card Access and Well-Lit Entrance & Parking Lot
Contemporary Furnished Workstations, Offices, and Suites that include Desk, Chair, Filing Cabinet, Multi-Line Conference Phone, and Included Utilities such as Electric, Heating, and Air Conditioning
Plug-In and Launch in 1 Day
Established High-Speed Internet, Wi-Fi, Dedicated Phone Lines, 24/7 Messaging Service (upon request), and Free On-Site Parking
On-Site Business Technology
Use Dedicated Phone Lines, and Use Conference Rooms Equipped with Smart TVs for Business Presentations
With ample free parking, Mineola, NYC, or Out-of-State attorneys or law firms can establish satellite offices here due to the close proximity to the Suffolk County court system. Use fully-furnished office space and conference rooms to meet with clients, take depositions, and utilize valuable billable hours
Lease Space by Day, Week, or Month
If an office is not needed, we can lease large conference room for all types of businesses for meetings, seminars, and classes for the general public. Attorneys and law firms can also lease Examination Before Trial (EBT) space to meet with multiple plaintiffs, take depositions, and bill clients while waiting in Riverhead for a case to be heard
Business Technology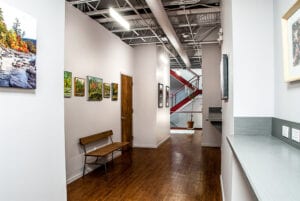 Conference rooms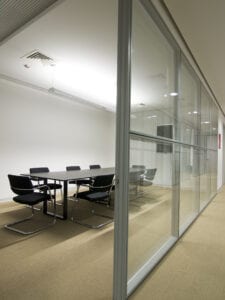 Lounge areas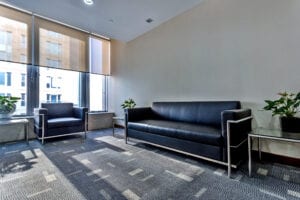 Private meeting areas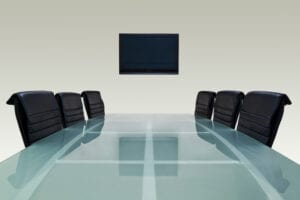 Communal work stations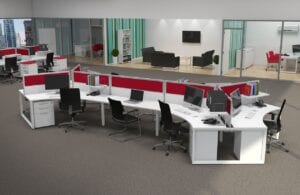 Open kitchenette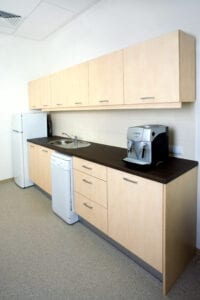 Internet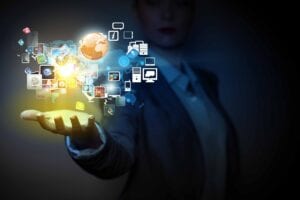 Key Card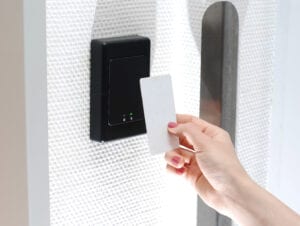 Frequently Asked Questions
Thirty West Main offers all different size offices: contemporary furnished workstations, offices, and office suites which can accommodate 1 person or up to 4 people.
How Can I Utilize Thirty West Main Space for My Business?
Thirty West Main which provides free parking can be used as office headquarters for new companies or established businesses who wish to upgrade. Thirty West Main can also be used as a satellite office to an existing business in New York City, Nassau, or Suffolk counties, which is ideal for law firms due to the close proximity to the Suffolk County court system.
What Amenities Does Thirty West Main Offer its Tenants?
Fully furnished contemporary offices
High-Speed Internet and Wi-Fi
Dedicated Phone Lines Available
Multi-Line Conference Phone
Private Conference Rooms
Utilities (Electric, Heating, and Air-Conditioning)
Cable Television and Smart TVs for business presentations
24/7 secured access and camera monitoring
Central station fire alarm
Key card access
Building-wide ADA accessibility
Kitchenette and lounge areas
What flexible leasing options are available at Thirty West Main?
Monthly rental fees commensurate with the size and office type that is required. For instance, workstations start at only $338/month and offices range from $800 to $2,500 per month.
I own a law firm in Mineola and often commute to Riverhead for court cases. Can you tell me more about setting up a satellite office at Thirty West Main?
Instead of wasting valuable billable hours, an attorney who must wait in the area because a case was delayed by the court, may work in a fully-equipped office, use its conference rooms, and meet with clients. By working and billing clients while waiting, the monthly rental fee can be covered in merely several hours.
What networking opportunities are available to companies that are new to Riverhead?
We partnered with Hyatt Place East End Resort Marina in Riverhead to help our tenants increase their client base by attracting hotel guests to our tenants' businesses. The Hyatt will also assist in recommending or referring business people, out of town attorneys, and other guests to Thirty West Main for use of office space, conference room center, and EBTs.
Riverhead is less than 70-miles away from Manhattan and located in Suffolk County stretching north to the Long Island Sound. Thirty West Main is less than a half of a mile from the Long Island Railroad and the Jitney.
Riverhead has unique cultural attractions, an Arts district, a Historic District, and an expanded and improved waterfront.  Undergoing an economic revitalization, Riverhead is home to boutique shops and restaurants, courts' and law offices, the Tanger Outlets, the Hyatt Hotel, the Peconic Bay Medical Center, and the Suffolk Theater.
Additional Riverhead attractions include the Long Island Science Center, Long Island Aquarium and Vail-Leavitt Music Hall, making it a destination location for visitors from the surrounding Hamptons areas.  The East End Arts also offers an art gallery, various performances and classes open to the public.  There are also many events held along the Peconic riverfront during the summer months, a successful Farmers' Market, and other festivals throughout the year.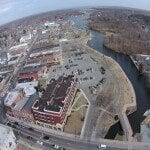 by Cyndi Murray | 01/17/2015 12:00 PM Downtown Riverhead has been touted for years as a place "on the rise," an up-and-coming magnet drawing both new businesses and new apartments. A 52-unit apartment complex opened on Peconic Avenue in 2010 and 19 more units are set open soon in the former Woolworth building — right…
Read More